January 23, 2017, Fayetteville, Arkansas — Mayor Lioneld Jordan has officially proclaimed Jan. 22-28 as Arkansas School Choice Week, joining over 600 governors, mayors and county leaders who have issued similar proclamations. More than 21,000 independently planned events will be held around the country during National School Choice Week, comprising the largest-ever celebration of opportunity in education. The Northwest Arkansas School Choice Festival, held last weekend in Springdale, kicked off over 230 events taking place in Arkansas to celebrate school choice. Mayor Jordan, who was joined by Dr. Martin W. Schoppmeyer, Jr., Superintendent of Haas Hall Academy and Dr. Matthew Wendt, Superintendent of Fayetteville Public Schools, remarked "I believe anything is possible with patience, passion, and persistence."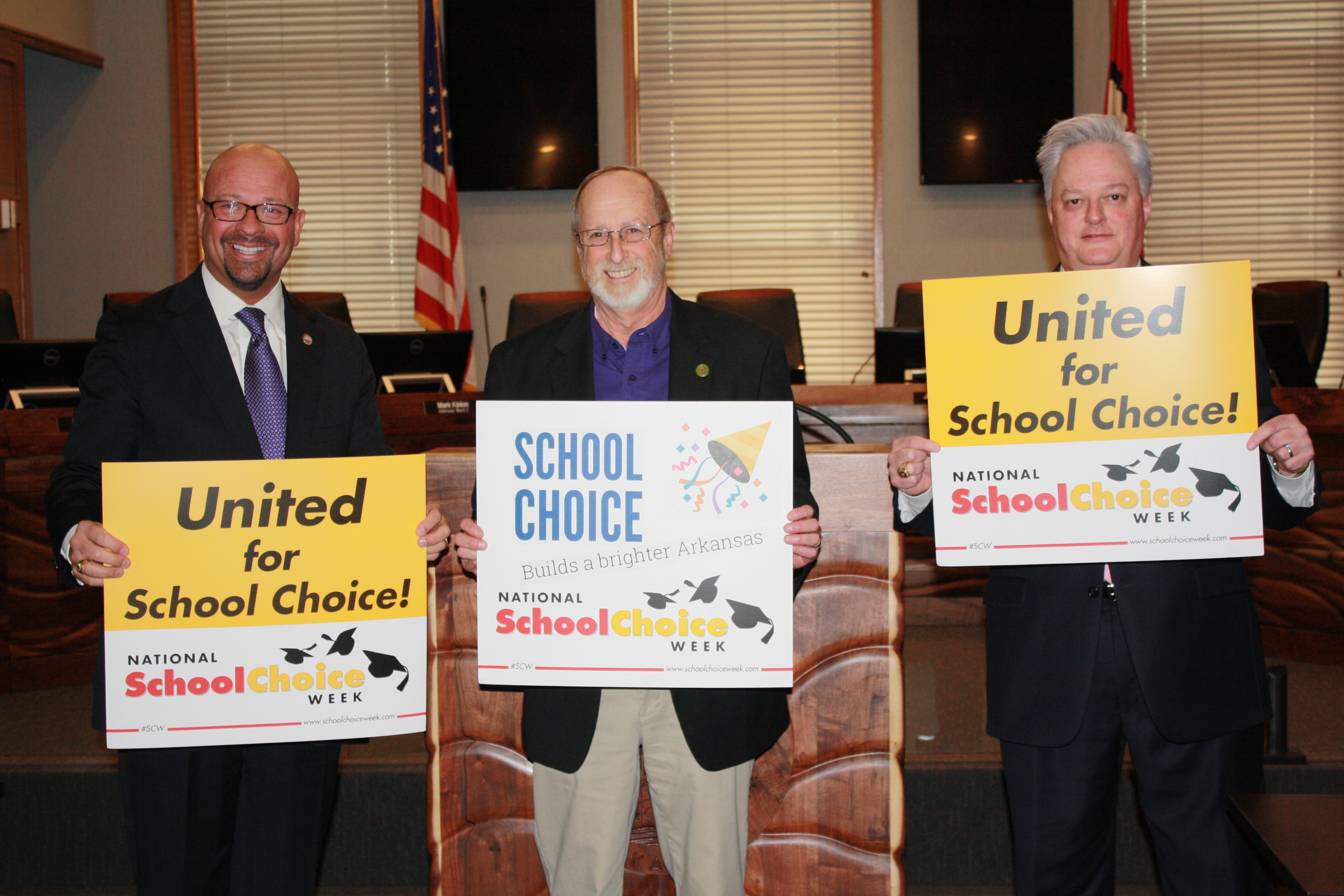 National School Choice Week is a nonpartisan, nonpolitical effort seeking to raise awareness about of the school choice options parents have, or want to have, for their children. Held every January, National School Choice Week is an independent public awareness effort designed to shine a positive spotlight on effective education options for every child. Through thousands of independently planned events across the country, National School Choice Week raises public awareness of all types of educational choices available to children. These options include traditional public schools, public charter schools, public magnet schools, online learning, private schools, and homeschooling. Northwest Arkansas is home to more than 30 public, private and charter schools. School choice allows parents to select the best K-12 education environments for their children.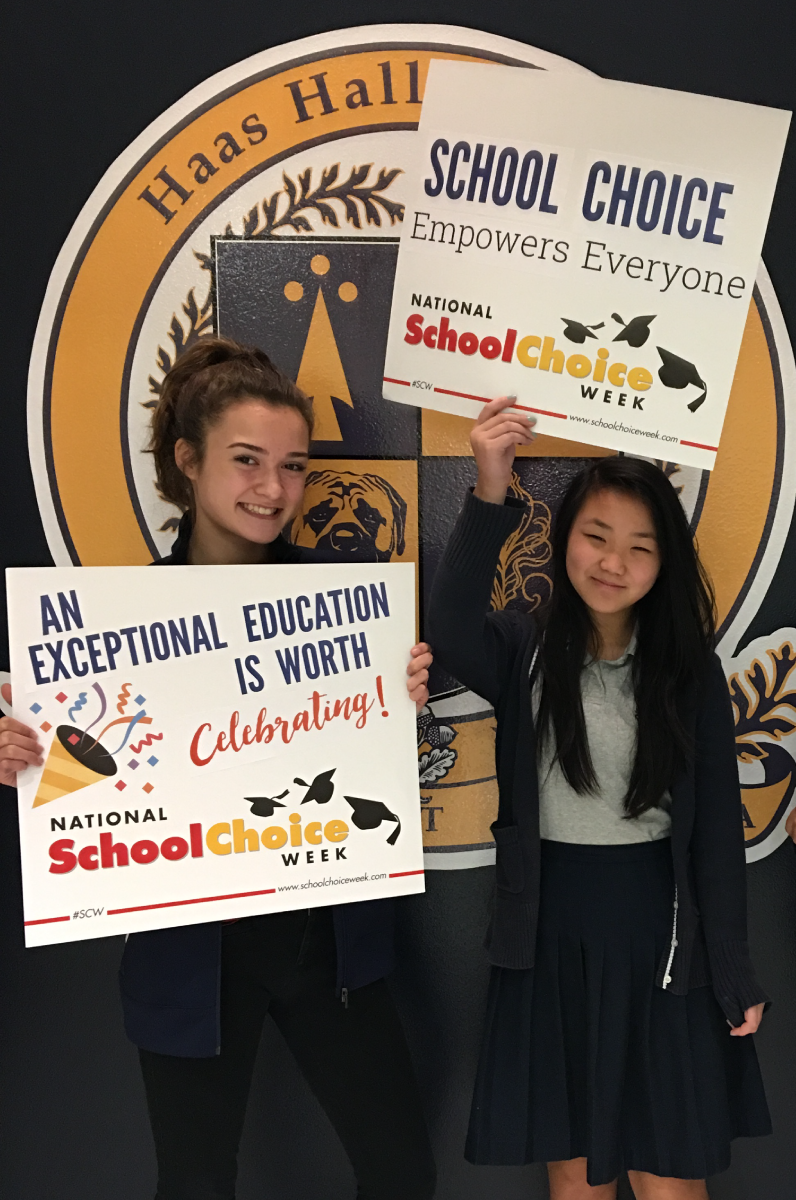 Photos by scholars Kirra Doherty and Chloe Kilpatrick for the Haas Hall Herald.